Articles & Reviews
Photography In A Whole New Light
Introducing The Light L16 Camera
by Charles Mohapel


Just announced by Light, a new Silicon Valley startup specializing in photography, the Light L16 camera is the size and shape of a smartphone, features 16 camera modules inside the camera body that take photos the quality of a 52MP DSLR, has built-in, 35-150mm true optical zoom, shoots great images in low light, and lets you select focus and depth of field after you shoot. On top of that the Light L16 shoots up to 4K video from a single camera module at 35mm, 70mm, or 150mm effective focal length. The Light L16 is expected to ship in late Summer 2016 for $1,699, but it can be pre-ordered in limited quantity through November 6, 2015 for $1,299 on Light's website (URL above).

Sony DSCRX10/B Cybershot
by Ernest Lilley


Sony's 20.3 megapixel DSCRX10/B may be part of their Cybershot line, with an integrated lens and an electronic viewfinder, but it might just make serious photographers consider an all-in-one camera for all that it offers, including a DSLR feel in a semi-compact format.
Panasonic's LX7: Shoots Eyes Wide Open With f1.4 Leica Lens
Panasonic LUMIX DMC-LX7K 10.1 MP Digital Camera with 7.5x Intelligent zoom and 3.0-inch LCD - Black
by Ernest Lilley
There are a lot of things to like about this advanced single lens digital...which we can't bring ourselves to call a "point-and-shoot," but the most important is the excellent F1.4-2.3 Leica DC Vario SUMMILUX 24mm Wide Angle lens, which provides low light capability as well as the shallow depth of field so hard to achieve in cameras with small sensors. That and a ton of advanced features make this a great go-to camera for pros and creative amateurs alike.
Mama, Don't Take My (Digital) Cibachrome Away
THE FINE ART OF HIGH GLOSS PRINTING
by David Em
Ilford and Breathing Color introduce two new ultra-high-gloss papers for photographers and artists, and their new paper solves a puzzle that's faced our printing guru ever since he gave up the darkroom: Does digital printing mean someone is going to take your Cibachrome away? (Apologies to Paul Simon)
Photographers Have Replaced Chemistry With Computers, But LCDs Can't Replace A Great Photographic Print
ILFORD GALERIE PRESTIGE GOLD FIBRE SILK
by David Em

Digital technology has created a cornucopia of photographic printing options. Affordable world-class printers from Epson, Canon, and HP reproduce digital photographs with superb color, tone, resolution, and longevity. Of course, there's a lot more to making a great print than simply pressing buttons. You've got to know what you're doing, and you need to match your printer with the right print media to achieve the results you're shooting for.
Adobe's Photoshop CS 6 is the program's most important update in years.
ADOBE PHOTOSHOP CS6
by David Em
Last year Adobe announced an ambitious point and version update schedule for their various Creative Suite packages. Quick on the heels of the announcement, the company released point release 5.5 that beefed up programs like InDesign and Dreamweaver, but left their flagship application Photoshop untouched. Now comes Creative Suite 6, which upgrades Photoshop big time.
Adobe Lightroom 4 Review
Adobe's Photoshop Lightroom 4
by David Em
Adobe's Lightroom 4 adds books, video, geo-tagging, soft-proofing, and new adjustment tools to what's become the imaging industry's photo-editing standard.
Canon Introduces Cinema EOS C300 And EOS-1D X Pro DSLR
Cinema EOS - Leave No Story Untold
by Charles Mohapel
Back in early November 2011, Canon Inc. and Canon U.S.A., Inc. announced the EOS C300, an all new interchangeable lens digital cinema camera that would compete with the kind of affordable cameras favored by indie filmmakers, cameras such as the RED Scarlet, Arri Alexa, and Sony PMW-F3. On Thursday February 16, 2012, Canon stopped in Montreal, Canada to showcase both versions of the EOS C300, as well as the EOS-1D X, the new flagship of the their professional DSLR line.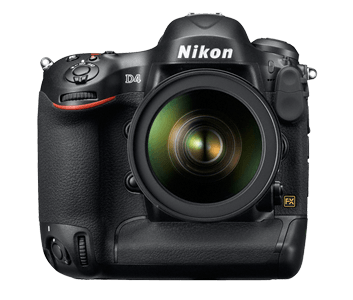 When There Is No Second Chance: The New Nikon FX-Format D4 Multi-Media Digital SLR is The Definitive Unification Of Speed And Precision
Nikon Finally Introduces D4 DSLR and AF-S NIKKOR 85mm f/1.8G Lens
by Charles Mohapel
Now that the new Nikon D4 has replaced their D3S as Nikon's second tier professional DSLR, we wonder when they plan on replacing the D3X as their top-of-the-line professional DSLR. Meanwhile we'd like to check out their new AF-S NIKKOR 85mm f/1.8G lens on the D4.
Big Apple Hosts PhotoPlus and Wedding and Portrait Photogs Expos
PhotoPlus Expo 2011- NYC
by Ernest Lilley
Though I haven't been to a PhotoPlus Expo recently, I've certainly been putting my cameras through their paces and keeping busy running the Alexandria Photography Workshop, and TechRevu continues to cover what's new in digital photography, so it seems like it's time for me to take a trip up to the Big Apple and see what's in the pipeline. You can look forward to a photo essay and product report from the site.
Mixed Pics, Fixed Times - Changing Digital Image Info with Windows Live Photo Gallery
Changing Times on Picture Files with Windows Live
by Ernest Lilley
Whether you're collecting photos from a group outing or fixing the time zone you shot your pictu...cont
DeluxGear's Neoprene Lens Guard Comes In Small, Medium, And Large
DeluxGear DGLG-LGM Lens Guard for Lenses 2.9-3.45 Inches in Diameter, Medium
by Charles Mohapel

Whether you use a DSLR, mirrorless camera, or still shoot with a 35mm SLR, you probably have a go...cont
DeluxGear's Neo Camera Strap Adds A Little Extra To The Neoprene
DeluxGear DGST-CSN Neo Camera Strap - 2-Point Strap with Quick Release
by Charles Mohapel

Neck straps for cameras come in a variety of sizes, shapes, textures, materials, and colors, but ...cont
VANGUARD's Alta+ 263AP 3-Section Aluminum Tripod Kit with PH-32 Panhead Is Light In Weight, Not Light In Capacity
VANGUARD Alta+ 263AP 3-Section Aluminum Tripod with 3-way PH-32 Magnesium Alloy Photo Panhead
by Charles Mohapel
Last fall VANGUARD USA had a promotion prior to PhotoPlus Expo in New York City where you could win ...cont
Do You Sell Lots Of Stuff On eBay? MyStudio PS5 PortaStudio Makes Your Photos Look More Professional
MyStudio PS5 PortaStudio with 5000K Continuous Lighting for Product Photography
by Charles Mohapel
Are you someone who sells lots of small items on eBay? Do you have a collection of miniatures or sma...cont
A First Impression Of The 16MP Panasonic LUMIX DMC-GH2K Micro Four Thirds System Camera with LUMIX G VARIO HD 14-140mm Lens
Panasonic LUMIX DMC-GH2K with LUMIX G VARIO HD 14-140mm Lens
by Charles Mohapel

Although the Panasonic LUMIX GH2 is the sixth Micro Four-Thirds interchangeable lens system camer...cont
Four Fabulous New Fine Art Digital Printing Papers For Your Consideration
Four Fabulous Fine Art Digital Printing Papers
by David Em
Fine art inkjet papers from Hahnemuhle, Harman, Red River, and Moab chart new territory for photogra...cont
Nikon COOLPIX P7000 Competes Directly With The Canon PowerShot G12
Nikon COOLPIX P7000 10.1MP Digital Camera with 7.1x Wide Zoom-Nikkor ED Lens and 3-Inch LCD
by Charles Mohapel

Ever since Canon introduced their PowerShot G series (G7, G9, G10, G11, G12) as their high perfor...cont
Organize, Adjust, Print, and Publish Your Photographs to the Web With Adobe's Lightroom 3
Adobe Photoshop Lightroom 3
by David Em
David Em looks at Adobe's newest version of Lightroom and finds that in addition to managing you...cont
Fujifilm's FinePix Z800EXR -- A Slim Touch Screen Camera That Fits Your Requirements
Fujifilm FinePix Z800EXR 12MP Digital Camera With Fujinon 5x Optical Zoom Lens
by Charles Mohapel

Electronic devices with touchscreens have quickly gone from being a novelty to being the most des...cont
Panasonic's LUMIX DMC-G10 -- The World's Lightest Digital Interchangeable Lens Camera With A Viewfinder
Panasonic LUMIX DMC-G10K 12.1 MP Camera with 14-42mm LUMIX G Vario f/3.5-5.6 Lens
by Charles Mohapel
When it was first announced back in March 2010, the Panasonic LUMIX DMC-G10 was described as being "...cont
Lexar's Professional Series 300x UDMA CompactFlash (CF) Memory Card Is Fast
Lexar Professional Series 4GB 300x UDMA CompactFlash Memory Card CF4GB-300-381
by Charles Mohapel
The Lexar Professional 300x (45MB/s) UDMA CompactFlash (CF) Memory Card is the third of four classes...cont
Lexar's Professional Series 133x Class 10 SDHC Memory Card Is Their Fastest SDHC Card
Lexar Professional Series 8GB 133x Class 10 SDHC Flash Memory Card SD8GB-133-381
by Charles Mohapel

Currently Lexar carries two classes of SDHC cards, the Professional 133x Class 10 SDHC card which...cont
Meet 'The World's Smallest Photo/Video Hybrid Superzoom Camera' -- Panasonic's LUMIX DMC-ZS7
Panasonic LUMIX DMC-ZS7 12.1 MP Digital Camera with 12x Optical Image Stabilized Zoom Lens
by Charles Mohapel
When you hear a pocket-sized digital camera like the Panasonic LUMIX DMC-ZS7 described as "the world...cont
Adobe Does Video Right
Adobe Creative Suite 5 Production Premium
by David Em
Adobe takes a big swing at 64-bit video and knocks it out of the park. Welcome to the Revolution....cont
Elements 9 - Ready To Be Taken Seriously
Adobe Photoshop Elements 9 (Win/Mac)
by Ernest Lilley
Yes, there are still things that Photoshop does that Elements doesn't, but with the release of E...cont
Panasonic LUMIX DMC-G2 12.1 MP Live MOS Interchangeable Lens Camera with 3-Inch Touch Screen LCD and 14-42mm Lumix G VARIO f/3.5-5.6 MEGA OIS Lens
Panasonic LUMIX DMC-G2 12.1 MP Camera and 14-42mm Lumix G VARIO f/3.5-5.6 MEGA OIS Lens
by Charles Mohapel
Although the Panasonic LUMIX G2 is the fourth Micro Four-Thirds interchangeable lens system cameras ...cont
Putting The Panasonic Gold Series 48GB SDXC Card To The Test
Panasonic Gold Series 48GB SDXC Card (Class 10) (Item #RP-SDW48GE1K)
by Charles Mohapel

Back in January 2009 the SD Association (an industry standards organization founded by Panasonic,...cont
SanDisk Extreme Pro CF Cards Now Meet UDMA 6 Specifications
SanDisk 32GB Extreme Pro CF Memory Card - UDMA 6 90MB/s 600x (SDCFXP-032G-A91)
by Charles Mohapel
If you're a professional or serious prosumer photographer accustomed to shooting with the SanDis...cont
SanDisk Extreme CF Cards Now Meet UDMA Specifications
SanDisk 16GB Extreme CF Memory Card - UDMA 60MB/s 400x (SDCFX-016G)
by Charles Mohapel
If you're a professional or serious prosumer photographer accustomed to shooting with the SanDis...cont
Tech News/Leads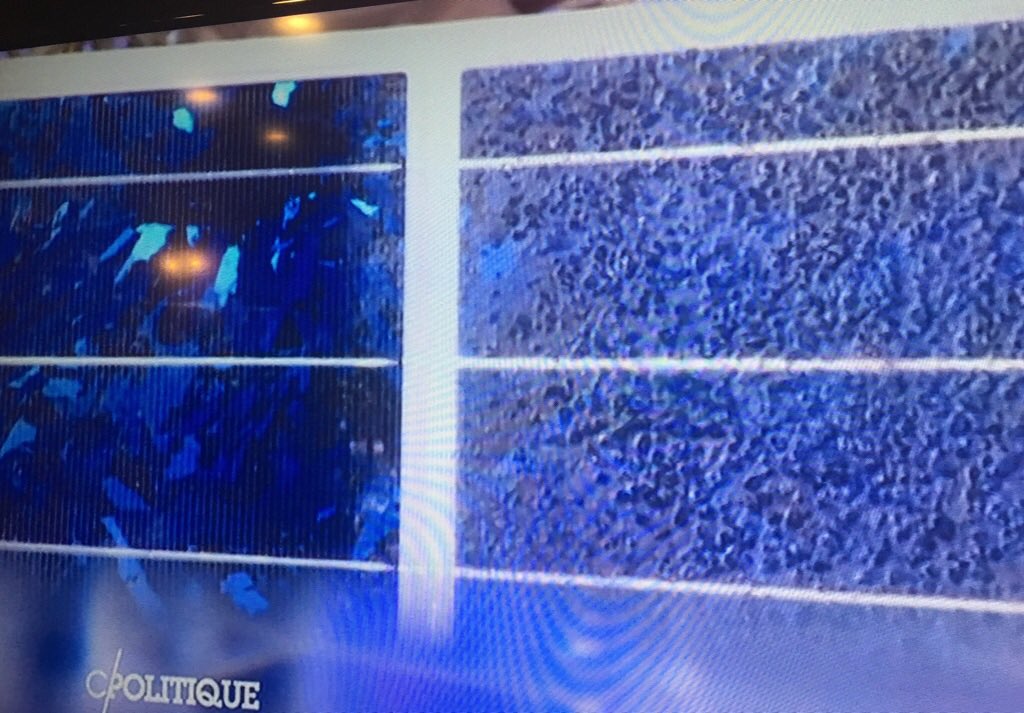 France To Build 1,000 Kilometers (621 Miles) Of Roads With Built-in Solar Panels In Next Five Years This Solar Road Will Provide Power to 5 Million People

In 2015, a Dutch consortium built a 100 meter (110 yard) stretch of power generating road in...more
You Can Win $250, $500, Or Even $1,000 Of Gear From Think Tank Photo Enter To Win $1000 Think Tank Photo Gear

Think Tank Photo will be attending a number of trade shows across the United States from March to...more
Canon To Officially Announce 1D X Mark II First Week Of February The First Leaked Photos Of The Canon 1D X Mark II

Although the official press release on the Canon 1D X Mark II won't be released until th...more
Fujifilm Planning On Introducing A Medium Format Digital Camera At Photokina 2016 Fujifilm Planning To Launch A Medium Format Digital Camera, Report Says

Back in the heyday of film, Fujifilm produced Medium Format cameras (the Fuji GX 680, Fuji GX 680...more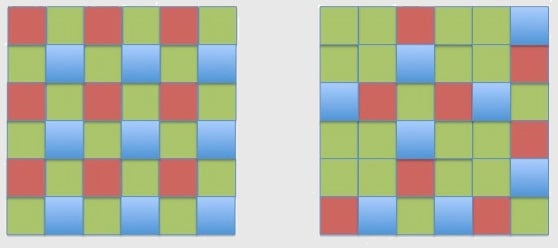 DxOMark Doesn't Test Fujifilm Cameras Because They Can't Test The Fujifilm X-Trans Sensors Why DxOMark Doesn't Test Fujifilm Cameras

DxOMark of France rates the sensors in digital cameras, but has not tested any newer Fujifilm cam...more
Leica Introduces Their First Underwater Camera -- The Rugged Leica X-U Leica X-U: Leica's First Rugged Underwater Camera

On January 20, 2016, Leica announced the Leica X-U, their first camera specifically designed for ...more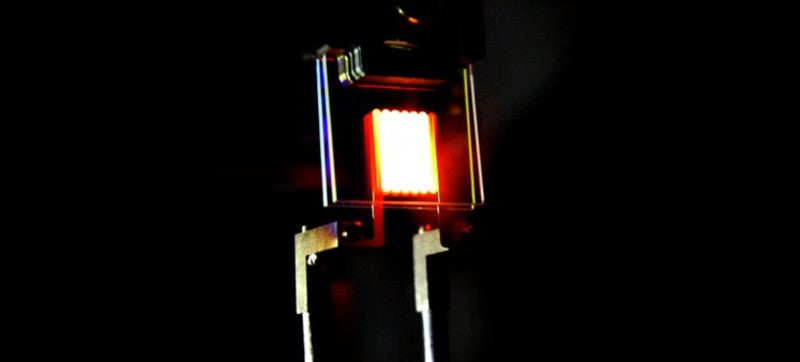 MIT's Next Gen Incandescent Bulb Almost A Match For LED Bulb Efficiency This New Incandescent Bulb Uses Nano Mirrors to Match LED Bulb Efficiency

If you thought the incandescent light bulb was nearly dead, you would be only partly correct.&nbs...more
NPPA Names Think Tank Photo Winner of J. Winton Lemen Award for Outstanding Technical Achievement in Photography NPPA Names Think Tank Photo Winner of Award for Outstanding Technical Achievement in Photography

On January 14, 2016, the National Press Photographers Association (NPPA) honored Think Tank Photo...more
The UltraLight Series From MindShift Gear May Be The Lightest Photo Daypacks You'll Buy MindShift Gear Releases Three of the Lightest Photo Daypacks Ever

On January 7, 2016, Think Tank Photo's sister company MindShift Gear introduced three of what...more
Conquer the Dark: The New Nikon D5 HD-SLR Shatters Expectations The New Nikon D5 HD-SLR Shatters Expectations

On January 5, 2016, Nikon introduced the Nikon D5, their latest flagship FX-format professional D...more
Pro Pedigree, DX Agility: The New Nikon D500 Establishes a New Era of DX-Format Performance The New Nikon D500 Establishes a New Era of DX-Format Performance

On January 5, 2016, Nikon announced the D500, a DX-format DSLR with pro-level features, designed ...more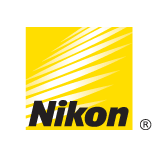 Nikon's New SnapBridge Connectivity Makes it Easier Than Ever to Seamlessly Transfer and Share Images Nikon's New SnapBridge Connectivity Makes it Easier Than Ever

On January 5, 2016, Nikon Nikon Inc. announced the launch of SnapBridge via Bluetooth low energy,...more
Samsung's New 2TB Portable SSD T3 Is Smaller Than Your Business Card Samsung's New SSD Lets You Slip 2TB Of Storage Into A Camera Bag Pocket

On January 5, 2016, Samsung Electronics Co., Ltd. announced the Samsung Portable SSD T3, a premiu...more
New Additions Include Super-Zoom Models Ideal for Avid Travelers As Well As Stylish And Compact Go Anywhere, Any Time Cameras Canon Releases Several Super-Zoom And Compact Cameras At CES 2016

Canon U.S.A. took advantage of CES 2016 to introduce a pair of super-zoom cameras (the PowerShot ...more
Tenba Introduces The Luxury Canvas And Leather Cooper Collection Of Bags Tenba Introduces Cooper Collection Bags

Tenba is noted for their high quality lines of backpacks, rolling cases, shoulder bags, messenger...more
Nikon D5 DSLR Camera In Development, More Details Expected At CES 2016
With the upcoming Nikon D5 DSLR camera still in development, no definite release date or price an...more
Phase One Of Denmark Completes Acquisition Of Mamiya of Japan's Assets
Beginning in 2009 when Phase One acquired 45% Mamiya Digital Imaging, they did so in order to gai...more
Canon Attempts Unsuccessfully To Purchase Sigma Corporation
To serious photographers, the name Sigma stands for superb third party lenses for Canon, Micro Fo...more
Reuters Bans All RAW & CR2 Files -- Will Only Accept JPEG Photos
Effective this week Reuters informed freelance photographers that photos that were processed from...more
Does Canon Have A Full Frame Mirrorless Camera Up Their Sleeve?
Rumor has it that Canon is developing a full frame mirrorless camera to be marketed in addition t...more
Canon's DSLR Sales Take Big Hit Due To Competition From Other Companies' Mirrorless Cameras
For Canon executives, it's bad enough that profits are down 21% as sales of mirrorless camera...more
What Does The Future Hold For Cameras? Will Smartphones Kill Off Point & Shoot Cameras?
Lately the advances in digital photography have mostly been incremental improvements in performan...more