Articles & Reviews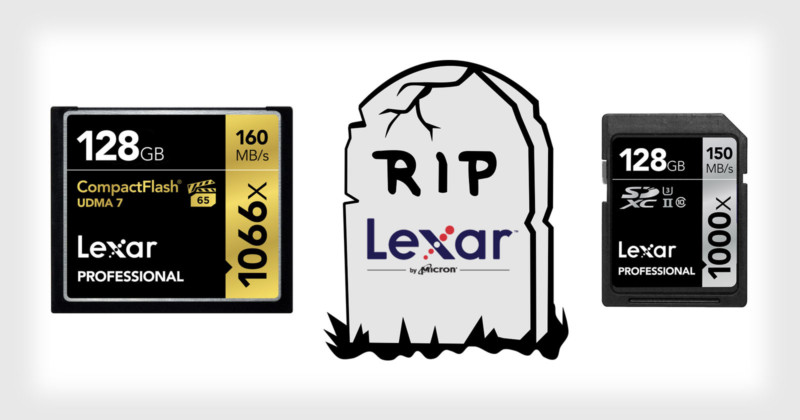 Will Lexar Be Relegated To Being A Wikipedia Entry?
R.I.P. Lexar Memory Cards
by Charles Mohapel

To say that we're stunned to read that Micron is shutting down their entire line of Lexar brand products, is to say that the HMS Titanic hit ice. To quote our British friends, we're gobsmacked! Not only will we no longer being able to buy the excellent Lexar memory cards (CompactFlash (CF), CFast, SDXC, SDHC, etc.), USB flash drives, memory card readers, and storage drives, but what will happen with regards to the rare defective product? Hopefully, PetaPixel's speculation that someone else will buy Lexar, lock, stock, and barrel comes true.
Back To Basics: The Difference Between SD, SDHC, & SDXC, And Which Is Best For You


The Difference Between SD, SDHC, & SDXC
by Charles Mohapel


Since the number of SD/SDHC/SDXC memory cards in worldwide use combine to dwarf the numbers of Compact Flash (CF) cards, the Memory Stick family from Sony, and discontinued card formats such as Smart Media (SM) and eXtreme Digital (xD) cards, this article will only deal with SD/SDHC/SDXC memory cards. While the speed class of a memory card is arguably one of the most important factors to consider when choosing a memory card for use with your camera, there are some other important things that you should take into account as well. Its storage capacity (2GB, 4GB, 8GB, 16GB, 32GB, 48GB, 64GB, 128GB,256GB, 512GB, etc.), what type of SD card it is (SD, SDHC, SDXC), its brand/quality (SanDisk, Samsung, Kingston, PNY, etc.), and even the length of its warranty (1 year, 3 years, 5 years, 10 years, Limited Lifetime, etc.).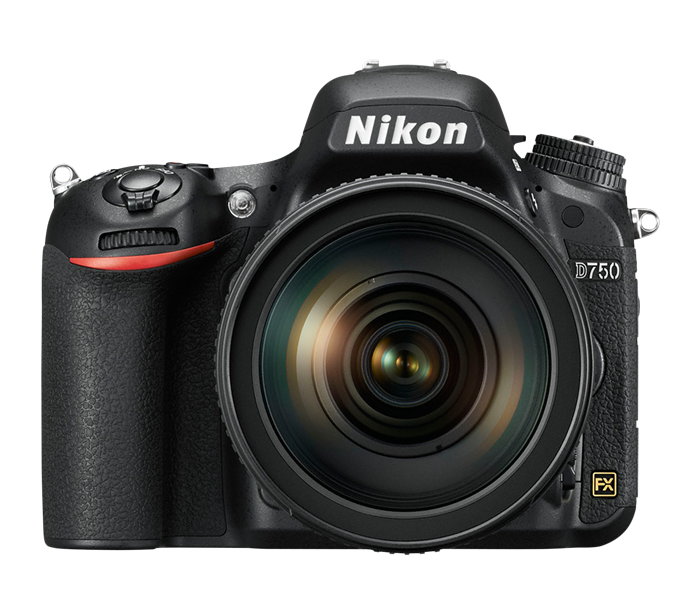 Technical Service Advisory For Users Of The Nikon D750 Digital SLR Camera
Nikon Recalls The D750 Again Over The Same Shutter Issue
by Charles Mohapel

For a third time Nikon has had to issue a Technical Service Advisory for users of the Nikon D750 Digital SLR camera, the previous Technical Service Advisories being issued on January 20, 2015 and July 9, 2015. Like the recall of July 9, 2015, the problem is related to the shutter.
Photography In A Whole New Light
Introducing The Light L16 Camera
by Charles Mohapel

Just announced by Light, a new Silicon Valley startup specializing in photography, the Light L16 camera is the size and shape of a smartphone, features 16 camera modules inside the camera body that take photos the quality of a 52MP DSLR, has built-in, 35-150mm true optical zoom, shoots great images in low light, and lets you select focus and depth of field after you shoot. On top of that the Light L16 shoots up to 4K video from a single camera module at 35mm, 70mm, or 150mm effective focal length. The Light L16 is expected to ship in late Summer 2016 for $1,699, but it can be pre-ordered in limited quantity through November 6, 2015 for $1,299 on Light's website (URL above).
A Bridge Camera For DSLR Fans
Sony DSCRX10/B Cybershot
by Ernest Lilley

Sony's 20.3 megapixel DSCRX10/B may be part of their Cybershot line, with an integrated lens and an electronic viewfinder, but it might just make serious photographers consider an all-in-one camera for all that it offers, including a DSLR feel in a semi-compact format.
Panasonic's LX7: Shoots Eyes Wide Open With f1.4 Leica Lens
Panasonic LUMIX DMC-LX7K 10.1 MP Digital Camera with 7.5x Intelligent zoom and 3.0-inch LCD - Black
by Ernest Lilley
There are a lot of things to like about this advanced single lens digital...which we can't bring ourselves to call a "point-and-shoot," but the most important is the excellent F1.4-2.3 Leica DC Vario SUMMILUX 24mm Wide Angle lens, which provides low light capability as well as the shallow depth of field so hard to achieve in cameras with small sensors. That and a ton of advanced features make this a great go-to camera for pros and creative amateurs alike.
Mama, Don't Take My (Digital) Cibachrome Away
THE FINE ART OF HIGH GLOSS PRINTING
by David Em
Ilford and Breathing Color introduce two new ultra-high-gloss papers for photographers and artists, and their new paper solves a puzzle that's faced our printing guru ever since he gave up the darkroom: Does digital printing mean someone is going to take your Cibachrome away? (Apologies to Paul Simon)
Photographers Have Replaced Chemistry With Computers, But LCDs Can't Replace A Great Photographic Print
ILFORD GALERIE PRESTIGE GOLD FIBRE SILK
by David Em

Digital technology has created a cornucopia of photographic printing options. Affordable world-class printers from Epson, Canon, and HP reproduce digital photographs with superb color, tone, resolution, and longevity. Of course, there's a lot more to making a great print than simply pressing buttons. You've got to know what you're doing, and you need to match your printer with the right print media to achieve the results you're shooting for.
Adobe's Photoshop CS 6 is the program's most important update in years.
ADOBE PHOTOSHOP CS6
by David Em
Last year Adobe announced an ambitious point and version update schedule for their various Creative Suite packages. Quick on the heels of the announcement, the company released point release 5.5 that beefed up programs like InDesign and Dreamweaver, but left their flagship application Photoshop untouched. Now comes Creative Suite 6, which upgrades Photoshop big time.
Adobe Lightroom 4 Review
Adobe's Photoshop Lightroom 4
by David Em
Adobe's Lightroom 4 adds books, video, geo-tagging, soft-proofing, and new adjustment tools to what's become the imaging industry's photo-editing standard.
Canon Introduces Cinema EOS C300 And EOS-1D X Pro DSLR
Cinema EOS - Leave No Story Untold
by Charles Mohapel
Back in early November 2011, Canon Inc. and Canon U.S.A., Inc. announced the EOS C300, an all new in...cont
When There Is No Second Chance: The New Nikon FX-Format D4 Multi-Media Digital SLR is The Definitive Unification Of Speed And Precision
Nikon Finally Introduces D4 DSLR and AF-S NIKKOR 85mm f/1.8G Lens
by Charles Mohapel
Now that the new Nikon D4 has replaced their D3S as Nikon's second tier professional DSLR, we wo...cont
Big Apple Hosts PhotoPlus and Wedding and Portrait Photogs Expos
PhotoPlus Expo 2011- NYC
by Ernest Lilley
Though I haven't been to a PhotoPlus Expo recently, I've certainly been putting my cameras t...cont
Mixed Pics, Fixed Times - Changing Digital Image Info with Windows Live Photo Gallery
Changing Times on Picture Files with Windows Live
by Ernest Lilley
Whether you're collecting photos from a group outing or fixing the time zone you shot your pictu...cont
DeluxGear's Neoprene Lens Guard Comes In Small, Medium, And Large
DeluxGear DGLG-LGM Lens Guard for Lenses 2.9-3.45 Inches in Diameter, Medium
by Charles Mohapel

Whether you use a DSLR, mirrorless camera, or still shoot with a 35mm SLR, you probably have a go...cont
DeluxGear's Neo Camera Strap Adds A Little Extra To The Neoprene
DeluxGear DGST-CSN Neo Camera Strap - 2-Point Strap with Quick Release
by Charles Mohapel

Neck straps for cameras come in a variety of sizes, shapes, textures, materials, and colors, but ...cont
VANGUARD's Alta+ 263AP 3-Section Aluminum Tripod Kit with PH-32 Panhead Is Light In Weight, Not Light In Capacity
VANGUARD Alta+ 263AP 3-Section Aluminum Tripod with 3-way PH-32 Magnesium Alloy Photo Panhead
by Charles Mohapel
Last fall VANGUARD USA had a promotion prior to PhotoPlus Expo in New York City where you could win ...cont
Do You Sell Lots Of Stuff On eBay? MyStudio PS5 PortaStudio Makes Your Photos Look More Professional
MyStudio PS5 PortaStudio with 5000K Continuous Lighting for Product Photography
by Charles Mohapel
Are you someone who sells lots of small items on eBay? Do you have a collection of miniatures or sma...cont
A First Impression Of The 16MP Panasonic LUMIX DMC-GH2K Micro Four Thirds System Camera with LUMIX G VARIO HD 14-140mm Lens
Panasonic LUMIX DMC-GH2K with LUMIX G VARIO HD 14-140mm Lens
by Charles Mohapel

Although the Panasonic LUMIX GH2 is the sixth Micro Four-Thirds interchangeable lens system camer...cont
Four Fabulous New Fine Art Digital Printing Papers For Your Consideration
Four Fabulous Fine Art Digital Printing Papers
by David Em
Fine art inkjet papers from Hahnemuhle, Harman, Red River, and Moab chart new territory for photogra...cont
Nikon COOLPIX P7000 Competes Directly With The Canon PowerShot G12
Nikon COOLPIX P7000 10.1MP Digital Camera with 7.1x Wide Zoom-Nikkor ED Lens and 3-Inch LCD
by Charles Mohapel

Ever since Canon introduced their PowerShot G series (G7, G9, G10, G11, G12) as their high perfor...cont
Organize, Adjust, Print, and Publish Your Photographs to the Web With Adobe's Lightroom 3
Adobe Photoshop Lightroom 3
by David Em
David Em looks at Adobe's newest version of Lightroom and finds that in addition to managing you...cont
Fujifilm's FinePix Z800EXR -- A Slim Touch Screen Camera That Fits Your Requirements
Fujifilm FinePix Z800EXR 12MP Digital Camera With Fujinon 5x Optical Zoom Lens
by Charles Mohapel

Electronic devices with touchscreens have quickly gone from being a novelty to being the most des...cont
Panasonic's LUMIX DMC-G10 -- The World's Lightest Digital Interchangeable Lens Camera With A Viewfinder
Panasonic LUMIX DMC-G10K 12.1 MP Camera with 14-42mm LUMIX G Vario f/3.5-5.6 Lens
by Charles Mohapel
When it was first announced back in March 2010, the Panasonic LUMIX DMC-G10 was described as being "...cont
Lexar's Professional Series 300x UDMA CompactFlash (CF) Memory Card Is Fast
Lexar Professional Series 4GB 300x UDMA CompactFlash Memory Card CF4GB-300-381
by Charles Mohapel
The Lexar Professional 300x (45MB/s) UDMA CompactFlash (CF) Memory Card is the third of four classes...cont
Lexar's Professional Series 133x Class 10 SDHC Memory Card Is Their Fastest SDHC Card
Lexar Professional Series 8GB 133x Class 10 SDHC Flash Memory Card SD8GB-133-381
by Charles Mohapel

Currently Lexar carries two classes of SDHC cards, the Professional 133x Class 10 SDHC card which...cont
Meet 'The World's Smallest Photo/Video Hybrid Superzoom Camera' -- Panasonic's LUMIX DMC-ZS7
Panasonic LUMIX DMC-ZS7 12.1 MP Digital Camera with 12x Optical Image Stabilized Zoom Lens
by Charles Mohapel
When you hear a pocket-sized digital camera like the Panasonic LUMIX DMC-ZS7 described as "the world...cont
Adobe Does Video Right
Adobe Creative Suite 5 Production Premium
by David Em
Adobe takes a big swing at 64-bit video and knocks it out of the park. Welcome to the Revolution....cont
Elements 9 - Ready To Be Taken Seriously
Adobe Photoshop Elements 9 (Win/Mac)
by Ernest Lilley
Yes, there are still things that Photoshop does that Elements doesn't, but with the release of E...cont
Panasonic LUMIX DMC-G2 12.1 MP Live MOS Interchangeable Lens Camera with 3-Inch Touch Screen LCD and 14-42mm Lumix G VARIO f/3.5-5.6 MEGA OIS Lens
Panasonic LUMIX DMC-G2 12.1 MP Camera and 14-42mm Lumix G VARIO f/3.5-5.6 MEGA OIS Lens
by Charles Mohapel
Although the Panasonic LUMIX G2 is the fourth Micro Four-Thirds interchangeable lens system cameras ...cont
Tech News/Leads
Think Tank Photo Partners with SKB on the Ultimate in Camera and Video Hardshell Transport Cases Think Tank Photo Partners with SKB on Ultimate in Hardshell Transport Cases

While we can remember Pelican Combo Cases which featured a soft camera case inside a Pelican hard...more
MindShift Gear's New PhotoCross Adventure Photography Bags Offer Unprecedented Comfort and Protection from the Elements MindShift Gear's New PhotoCross Adventure Photography Bags Offer Comfort and Protection

Once again Mindshift Gear, Think Tank Photo's sister company, has filled in a need we didn...more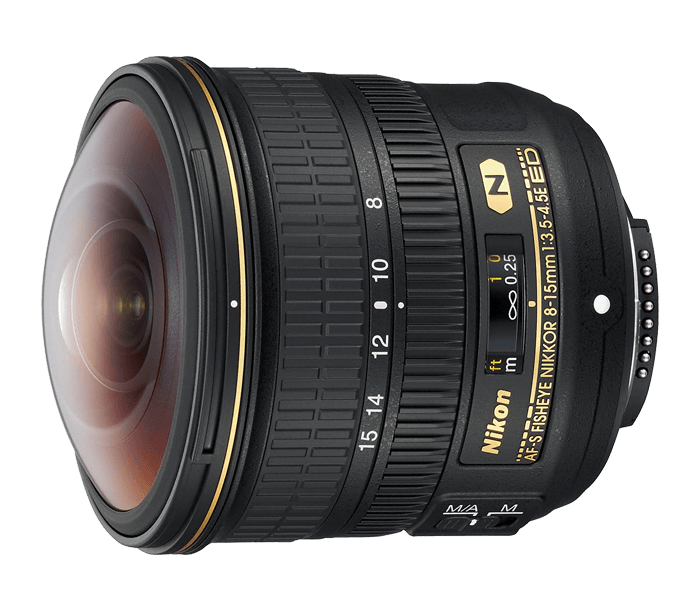 If You Love NIKKOR Lenses, Check Out Their Three New Wide-Angle NIKKOR Lenses Nikon Announces Three New Wide-Angle NIKKOR Lenses

On May 31, 2017, Nikon introduced three new NIKKOR wide angle lenses, the latest additions to the...more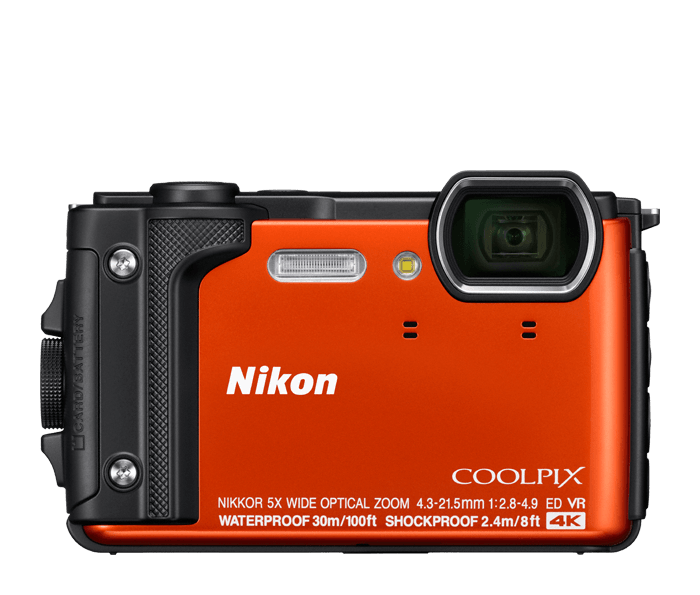 Nikon's New Durable And Compact COOLPIX W300 Is The Ultimate Rugged Travel Companion, Ready To Capture Your Next Adventure In Outstanding Quality Nikon's New COOLPIX W300 Is The Ultimate Rugged Travel Companion

Scheduled for release in Summer 2017, the Nikon COOLPIX W300 is the latest rugged compact camera....more
Think Tank Photo Releases New StreetWalker Rolling Backpack V2.0 and Three Upgraded StreetWalker Series Backpacks New StreetWalker Rolling Backpack and Upgraded StreetWalker Series Backpacks Released

Just in time for Summer 2017, Think Tank Photo is releasing the new StreetWalker Rolling Backpack...more
Think Tank Photo Introduces Three Sizes Of The New TurnStyle V2.0 Sling Camera Bag Upgraded TurnStyle V2.0 Sling Camera Bags Offer Greater Stability

Once again Think Tank Photo has taken an existing product and improved it, releasing 3 sizes of t...more
MindShift Gear's New SidePath Outdoor Photography Backpack Offers Rear-panel Opening for Smaller Camera Gear MindShift Gear's New SidePath Outdoor Photography Backpack for Smaller Camera Gear

Once again Mindshift Gear, Think Tank Photo's sister company has introduced a new backpack fo...more
Fujifilm X-Pro2 Targets Leica M With More Features For Less Money Fujifilm X-Pro2 vs Leica M: Imitation is the Highest Form of Flattery?

Having used a Leica M9 at Leica's North America Road Show M-Event in June 2010, we know what ...more
Canon Unveils New 77D and Rebel T7i, 18-55mm Lens, and Bluetooth Remote New Canon EOS Rebel T7i and EOS 77D Cameras Introduced

On February 14, 2017 Canon USA announced two new DSLR cameras, the EOS Rebel T7i and the EOS...more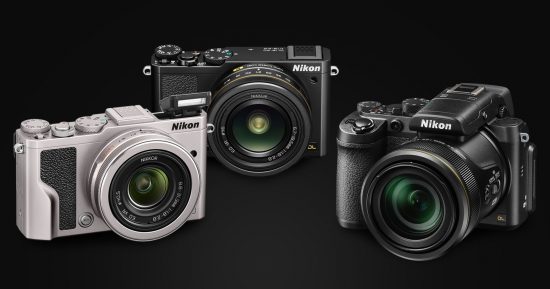 Nikon Kills Planned DL Series Due To Major Technical Reasons And Financial Issues Nikon Cancels The DL Series Amidst 'Extraordinary Loss' And Restructuring

Nikon's much delayed DL Series cameras, their planned direct competition to Sony's RX100 ...more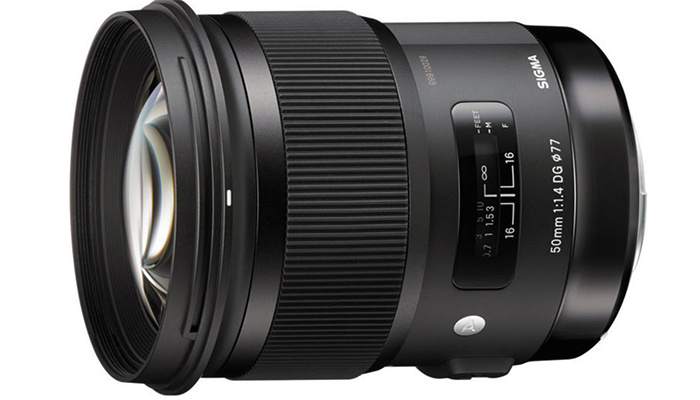 Rumor: Sigma To Release 14mm f/1.8 And 135mm f/1.8 ART Lenses This Year Rumor: Sigma To Release Two New ART Lenses This Year

Since the introduction of Sigma's premium ART series of lenses, photographers have been able ...more
Think Tank Photo Introduces Updated Airport TakeOff V2.0 Rolling Backpack Updated Airport TakeOff V2.0 Rolling Backpack Is 15% Lighter

One of the best things about the original Think Tank Photo Airport TakeOff Rolling Backpack was t...more
Think Tank Photo Introduces Airport Helipak V2.0 Backpack Designed For DJI Phantom 4 Airport Helipak V2.0 Backpack Upgraded to Fit the DJI Phantom 4 and Accessories

On February 13, 2017, Think Tank Photo introduced the Airport Helipak V2.0 for DJI Phantom. ...more
New 'Signature' Shoulder Camera Bag Series Features Advanced Fabrics For A Modernized Classic Shoulder Bag New 'Signature' Shoulder Camera Bag Series Features Advanced Fabrics

Looking at the images of the new Think Tank Photo 'Signature' Shoulder Camera Bag, i...more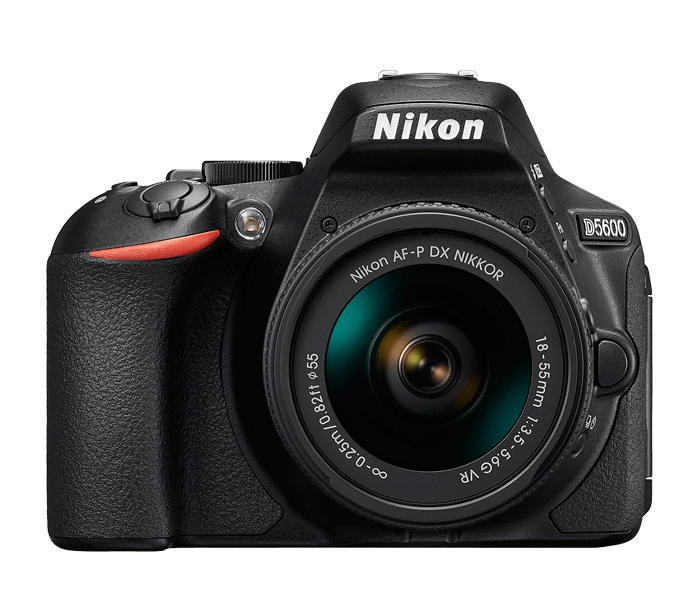 Nikon Introduces New 24.2MP D5600 DSLR At CES 2017 Ignite The Artist Within: Capture Creatively, Share Easily With The New Nikon D5600

On January 4, 2017, Nikon introduced the new ...more
Nikon Introduces New D5600 DSLR, Plus COOLPIX W100 and COOLPIX A300
On January 4, 2017, Nikon introduced the new New 24.2MP D5600 DSLR, plus the 13.2MP COOLPIX W100 ...more
MakeUseOf and Adobe Invite You To Become A Creative Cloud Photography Plan Member Today
For many people, Adobe Photoshop and its related products (Photoshop Lightroom and Photoshop Elem...more
MindShift Gear Introduces TrailScape 18L Outdoor Photography Backpack
On October 17, 2016, MindShift Gear announced...more
MindShift Gear's New SidePath Outdoor Photography Backpack Offers Rear-panel Opening for Smaller Camera Gear
On October 17, 2016, MindShift Gear announced the SidePath, a lightweight outdoor photography bac...more
Leica's New Sofort Camera Elevates Instax Instant Photography
One would not normally put Leica Camera AG and Instax instant photography in the same sentence bu...more
Think Tank Photo Releases Airport Advantage Carry On Rolling Camera Bag For Commuter and Regional Aircraft
On September 13, 2016, Think Tank Photo released the Airport Advantage Carry On Rolling Camera Ba...more
Kodak To Market New Cameraphone In Europe
On October 20, 2016, Eastman Kodak Company and Bullitt Group unveiled the KODAK EKTRA Smartphone,...more