<!PHP Block to display review !>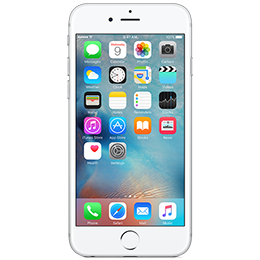 A Message to Our Customers about iPhone Batteries and Performance by Apple Message to Customers
Review by Charles Mohapel
Apple News ISBN/ITEM#: CM171228MESSAGE
Date: 28 December 2017

Links: Apple Message to Customers / iPhone Battery and Performance /



While Apple has had a spotty track record of informing their customers and being upfront about certain problems, they are responding properly in this case. Just before Christmas, they finally admitted to what many frustrated customers have suspected for years: it deliberately slows down old iPhones with new iOS updates. Having publicly acknowledged the problem, they will be reducing the price of out-of-warranty iPhone battery replacements by $50 US, cutting them from $79 US to $29 US — for anyone with an iPhone 6 or later model whose battery needs to be replaced, beginning in late January 2018 and available worldwide through December 2018. Thanks to loyal reader Robin Poirier for sending us the link.

We've been hearing feedback from our customers about the way we handle performance for iPhones with older batteries and how we have communicated that process. We know that some of you feel Apple has let you down. We apologize. There's been a lot of misunderstanding about this issue, so we would like to clarify and let you know about some changes we're making.

First and foremost, we have never — and would never — do anything to intentionally shorten the life of any Apple product, or degrade the user experience to drive customer upgrades. Our goal has always been to create products that our customers love, and making iPhones last as long as possible is an important part of that.
How batteries age
All rechargeable batteries are consumable components that become less effective as they chemically age and their ability to hold a charge diminishes. Time and the number of times a battery has been charged are not the only factors in this chemical aging process.
Device use also affects the performance of a battery over its lifespan. For example, leaving or charging a battery in a hot environment can cause a battery to age faster. These are characteristics of battery chemistry, common to lithium-ion batteries across the industry.
A chemically aged battery also becomes less capable of delivering peak energy loads, especially in a low state of charge, which may result in a device unexpectedly shutting itself down in some situations.
To help customers learn more about iPhone's rechargeable battery and the factors affecting its performance, we've posted a new support article, iPhone Battery and Performance.
Addressing customer concerns
We've always wanted our customers to be able to use their iPhones as long as possible. We're proud that Apple products are known for their durability, and for holding their value longer than our competitors' devices.
To address our customers' concerns, to recognize their loyalty and to regain the trust of anyone who may have doubted Apple's intentions, we've decided to take the following steps:
Apple is reducing the price of an out-of-warranty iPhone battery replacement by $50 — from $79 to $29 — for anyone with an iPhone 6 or later whose battery needs to be replaced, starting in late January 2018 and available worldwide through December 2018. Details will be provided soon on apple.com.
Early in 2018, we will issue an iOS software update with new features that give users more visibility into the health of their iPhone's battery, so they can see for themselves if its condition is affecting performance.
As always, our team is working on ways to make the user experience even better, including improving how we manage performance and avoid unexpected shutdowns as batteries age.
---
Loading

© 2002-2018TechRevu

advertising index / info
Our advertisers make TechRevu possible, and your consideration is appreciated.
<!- Our Pubs Ad Column -->

Our Other Pubs:
<!- End Our Publs Ad Column -->

<!- Google Adsense Skyscraper --> <!- End Google Adsense Skyscraper -->