Articles & Reviews
MX Performance Mouse: Still Our Choice
Logitech Wireless Performance Mouse MX
by Ernest Lilley

Having pretty much worn out the clickers on my favorite mouse, a Logitech MX Performance mouse, I'd limped along for a few weeks on wired mice I had lying around that worked reasonably well, but eventually went and a new one. It's not quite the same as the mouse I reviewed in seven years ago, and it may take a day or two to get used to, but it's still a terrific mouse.
Autodesk And The Future Of Animation


Autodesk Entertainment Creation Suite 2014
by David Em


Autodesk's Entertainment Creation Suite 2014 features a wide array of tools that shine a light on the future of digital entertainment.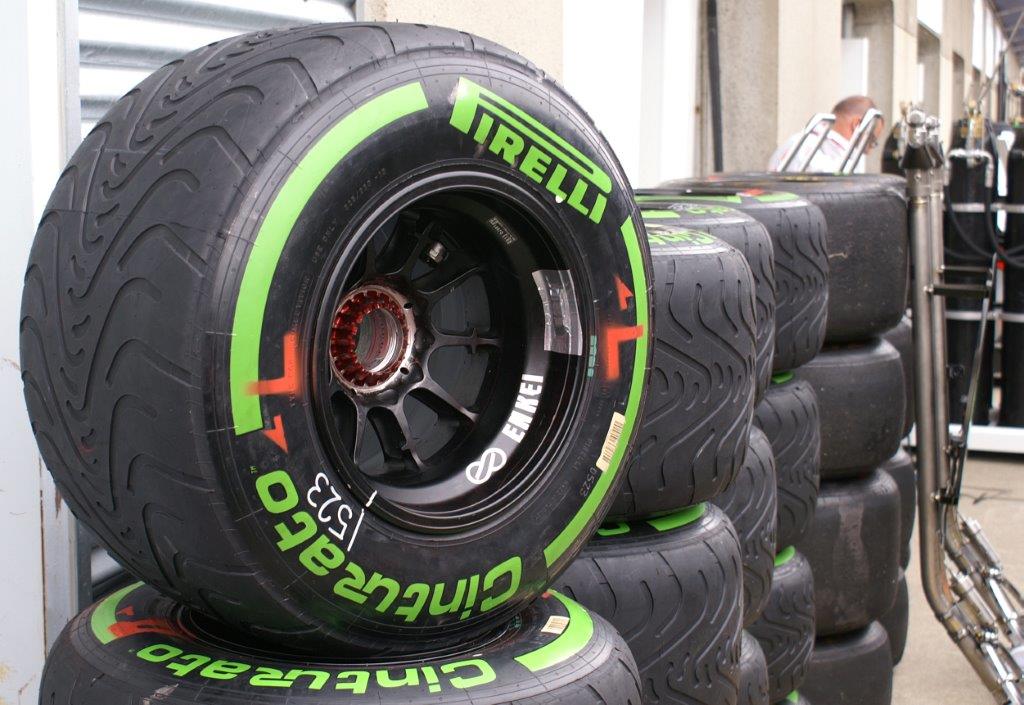 Fan-Friendly Formula 1 Open House At The 2013 Canadian Grand Prix Is Back
Open House At The 2013 Canadian Grand Prix
by Charles Mohapel
After a one year forced hiatus, Open House at the Canadian Grand Prix was back. Held on the Thursday morning of Grand Prix Week in Montreal, the track at Circuit Gilles Villeneuve was open to everyone, not just the people who bought the 3-day weekend passes which began at $126.00 for General Admission and Platform Wheelchair Accessible 41A.
Kobo's Newest eReader, The Aura HD Is Available In Espresso Brown, Ivory, and Onyx
The New Limited Edition Kobo Aura HD eReader
by Charles Mohapel
Having used the original Kobo eReader, second generation Kobo Wireless eReader, Kobo Touch, Kobo Glo, and Kobo Arc, I was eager to my hands on their newest model, the limited-edition Kobo Aura HD E Ink eReader, and see how it matched up against the previous models.
Let The SLAPPA HardBody PRO Headphone Case Protect Your Favorite High End Headphones
SLAPPA HardBody PRO Headphone Case (SL-HP-07)
by Charles Mohapel

How many of us have broken our favorite headphones or damaged the cable connection by carrying the headphones unprotected in our backpacks, duffle bags, or messenger bags? Your best bet for protecting your headphones is not a soft nylon bag, but ideally speaking, a custom case that comes with them. But if they came with the aforementioned soft nylon bag, or worse, no protection at all, then your best choice is to purchase the appropriately sized and shaped hard case.
HTC One Sprints Onto The Scene
HTC One: 4.7-inch Super LCD 3, Quad Core 1.7ghz
by Ernest Lilley
Sprint just announced the online availability of the much anticipated HTC One, HTC's new Android SmartPhone with a Qualcomm Snapdragon 600, quad-core, 1.7GHz processor, a "premium metal unibody", camera optimized for low light, and a 4.7 inch, Full HD 1080p, 468 PPI display.
Take Your Show On The Road With Epson's 1761W 3 LCD Projector
Epson PowerLite 1761W Projector
by David Em

Back in the nasty old days of the late Twentieth Century, mobile presentations required lugging around a portable computer, a set of cables, and a bulky projector. Epson's 1761W (the W stands for Wireless) 3 LCD projector goes a long way toward upgrading this scenario. The 1761W is small, bright, and light, and streamlines mobile presentations.
A Simple Carousel Slider in JQuery
bxSlider - A Simple and Versitile JQuery Content Slider and Carousel
by Ernest Lilley
I've been looking for a simple carousel for images to use with TechRevu and some other publications we work with (SFRevu, Gumshoe,...) and found this one by Steven Wanderski, which can be used in lots of different ways. Here's an example showing the current issue of SFRevu, which is a great source for science fiction and fantasy reviews, btw. If you like Steve's work, be sure to stop by his site and buy him a beer. Evidently he prefers Belgian Ales, but PayPal makes it easy for you to kick over a few bucks to let him choose his own brew.
Why The Kobo Arc Tablet Is A Tablet To Be Reckoned With
Kobo Arc 16GB Tablet (Black)
by Charles Mohapel
The Kobo Arc is the second color tablet from Kobo, the first color tablet being the Vox. Both come with 7 inch screens but the Vox only comes in an 8GB model (expandable with the option to add a 32GB Micro SD Memory Card), a 1024 x 600 resolution display, and a 800 Mhz processor (512MB of RAM), all specs vastly inferior to those of the new Arc.
Plantronics Audio 478 Stereo USB Headset (Audio 478)

by Ernest Lilley
The .Audio 478 scores high marks for both comfort and audio quality whether you're Skypeing away through the 16 bit mic with DSP and noise cancellation or listening to you tunes in 24 but stereo. The 478 is foldable, adjustable, and featherlight, but like most on the ear headphones you may get tired of wearing them for prolonged periods, in which case you'd probably prefer an over the ear model.
Plantronics Audio 648 Stereo USB Headset
Plantronics Audio 648 Stereo USB Headset
by Ernest Lilley
If you're looking for an inexpensive behind the ears headset, this one offers simple controls an...cont
Certifications: CompTIA Security+
Certifications: CompTIA Security+
by Ernest Lilley
IT Security certifications are often the next step tech's take after getting their basic hardwar...cont
Lenovo U310 13.3-Inch Ultrabook (Graphite Grey)

by Daniel P. Dern
Lenovo IdeaPad U310 combines performance, style and portability in an "Entertainment-oriented" ultra...cont
Are You Ready For Some Super Bowl Ads?
Super Bowl 2013 Ads: Tech, Sex, and Selling Sure...But Nothing Beats An Astronaut. Ever.
by Ernest Lilley
Maybe football isn't our fandom of choice, but we love the Super Bowl anyway. For us, the suspen...cont
Windows 8: Time To Upgrade
Windows 8: Time To Upgrade
by Ernest Lilley
As of the end of this month, the $39.99 upgrade for Windows 8 Pro goes away. If you're running a...cont
3D Printing Comes To The Catwalk In Paris Fashion Show
Stratasys and Materialise Prototype The Future of Fashion
by Ernest Lilley
The future won't really arrive until you can step into a new 3D printed outfit made to whatever ...cont
Deep Space Industries Plans To Mine Asteroids With Robot Ships
Deep Space Industries Robot Miner Fleet Launches in 2015
by
Starting in 2015, Deep Space Industries is planning on launching robotic mining spacecraft to grappl...cont
Audi Takes A4s and iPads to the Track - For Slot Cars
Audi quattro Experience: iPads, 4WD Slot Cars, and a Custom Track
by Ernest Lilley
There was a time when slot car tracks could be found in every hobby shop across the USA. For many, i...cont
CES 2013: The Dern Report
CES 2013: The Dern Report
by Daniel P. Dern

There were, as always, thousands (or more) of new/newish products at this year's (2013) Consu...cont
CES 2013 ShowStoppers: Press and Gadgets at the Wynn
CES 2013 Showstoppers
by Ernest Lilley
ShowStoppers closes out the first full day of CES 2013 over at the Wynn. We'll be back with phot...cont
CES 2013 Starts With a Pepcom Tailgate Party
Pepcom Digital Experience @ CES2013
by Ernest Lilley
The Pepcom team always bring together a mind-boggling array of cutting edge tech companies in a pres...cont
Kobo's New Glo Sheds Some Light On Your eReading
Kobo Glo eReader
by Charles Mohapel
While the various Amazon Kindles and Nooks from Barnes & Noble dominate the American market, Kobo of...cont
Panasonic's LX7: Shoots Eyes Wide Open With f1.4 Leica Lens
Panasonic LUMIX DMC-LX7K 10.1 MP Digital Camera with 7.5x Intelligent zoom and 3.0-inch LCD - Black
by Ernest Lilley
There are a lot of things to like about this advanced single lens digital...which we can't bring...cont
We Welcome Our Future Robot Insect Masters
TechJect Dragonfly Project
by Ernest Lilley
Forget robot planes, helicopters, and birds. The future of flying robots is hovering silently on dra...cont
HP Canada's Pre-CES 2013 Product Showcase In Toronto
HP Pre-CES 2013 Product Showcase
by Charles Mohapel
On Wednesday December 12, 2012, I and other members of Canada's high tech media got an early pee...cont
LP-2020A+ Lepai Tripath Class-T Hi-Fi Audio Mini Amplifier with Power Supply

by Ernest Lilley
Though it's smaller than a hardcover novel and only puts out 2x20W RMS, this little amp delivers...cont
Adobe's Create Now Live Event: The Creative Cloud Offers More
Create Now Live Event - December 11, 2012
by Ernest Lilley
We caught Adobe's online presentation for their cloud based version of Creative Suite, Adobe Cre...cont
RetroUI Pro: More Than Just Putting Start Back in Windows 8
RetroUI Pro: Getting Back To Work With Windows 8
by Ernest Lilley
Windows 8's new "Metro" interface may bring a tablet/smartphone feel to the desktop, with fun ap...cont
Skullcandy's Retro Aviators Have Style, Awesome Sound, and Over the Ear Comfort
Skullcandy Aviator Headphones w/Mic3
by Jon McClure
I'm normally not a fan of Skullcandy's headphone design. They feel cheap and gimmicky, like ...cont
Materials Research Society Fall Meeting 2012: A Stroll Through The Exhibit Hall
Materials Research Society Fall Meeting 2012: A Stroll Through The Exhibit Hall
by Daniel P. Dern
Tech journalist and frequent contributor Daniel Dern took a walk in the material world at the Materi...cont
Tech News/Leads
Close On The Heels Of Apple iOS 7.0.6, Comes iOS 7.1 Apple Releases iOS 7.1 Update

If it seems like it was only a couple of weeks ago that Apple released iOS 7.0.6, you would be co...more
For A Paltry US $40,000, You Can Have Your Own Flying Phantom Catamaran That Has Already Reached 33 Knots The Flying Phantom: US $40K Sailboat Levitates Two Feet Above The Waves

If you think you're sailor enough to handle this cat and have a spare US $40,000 burning a ho...more
Imagine A Serviceable Microscope That Costs Around 50 Cents - It's Not A Joke Nor Is It A Typo Low-Cost Paper Microscope Folds Like Origami

Using schematics printed on a sheet of letter-sized paper (8.5 in. by 11 in.), Stanford Universit...more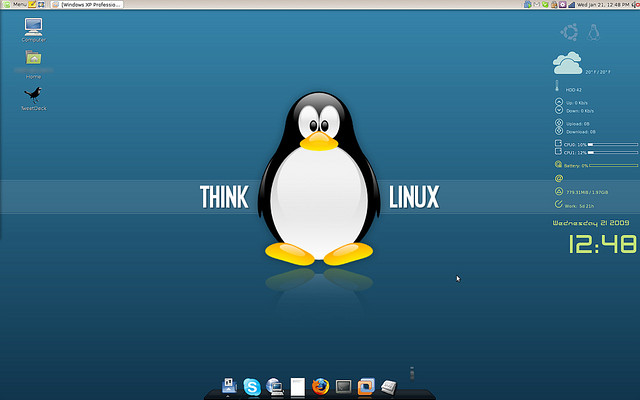 Want To Learn Linux Properly? Then This FREE Online Course Is For You! $2,400 'Introduction To Linux' Course Will Be Free And Online This Summer

If you own a computer running Windows XP and are wondering what to do with Microsoft set to cease...more
Boeing Black Smartphone Takes Dead Aim At BlackBerry As The Most Secure Smartphone Boeing Smartphone Targets Aerospace, Government

We all know that President Obama's BlackBerry smartphone is a specially customized version, b...more
It's Almost Spring And Mindshift Gear Adds New Filter Hive Lens Case And UltraLight Camera Cover To Their Product Line Mindshift Gear Adds Two New Products
...more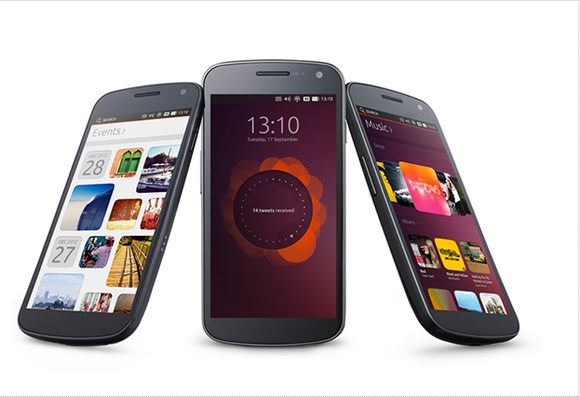 Would You Believe A Phone With A Linux-Based Operating System? Ubuntu Phones On Track For 2014 After All

Android OS is the leading smartphone operating system, Apple's iPhone is the single best sell...more
Think Tank Photo Announces New Model Of Pixel Pocket Rocket And Two Hybrid Bags For Tablets Such As iPads Think Tank Photo: Two New Product Releases

Think Tank Photo has announced a new model of Pixel Pocket Rocket and two Hybrid Bags for tablets...more
Malware Threats Increasing Like Cockroaches And Rendering Antivirus Software 'Virtually Useless' Malware Threats Making Anti-Virus Software 'Totally Useless'

Time was that malware was the work of hackers looking for recognition or malicious individuals wi...more
Reproducing Ancient Metalworking Techniques Produces Interesting Work-In-Progress Film Project Unearthing An Anglo-Saxon Pattern-Welded Sword

Pattern welding dates back to around the 2nd Century AD and is a technique developed out of the n...more
Mozilla Introduces Seven Inexpensive New Devices Running Firefox OS At Mobile World Congress Firefox Planning To Market $25 Smartphone In Developing Countries

Just concluded, the Mobile World Congress in Barcelona, Spain saw Mozilla introduce seven inexpen...more
NASA's Dryden Flight Research Center Redesignated NASA's Armstrong Flight Research Center NASA Honors Astronaut Neil Armstrong with Center Renaming

On Saturday March 1st, NASA's Dryden Flight Research Center in Edwards, Calif., will be redes...more
Bitcoins Have Officially Jumped The Shark But Who Would Have Thought It Would Be To The Tune Of About Half A Billion Dollars $500 Million Bitcoin Loss Prompts Mt Gox To Seek Court Protection

Founded in 2009, Mt. Gox was originally a site for people to trade cards f...more
Nikon USA and Nikon Canada Issue Service Advisories For Users of the Nikon D600 Digital SLR Camera Technical Service Advisory for Users of the Nikon D600 Digital SLR Camera

First came word that the Nikon D600 class action lawsuit had been filed. Now comes word tha...more
Collectively Android Beats iOS, But Apple Beats Any Single Android Smartphone Manufacturer Clean Master Smartphone Survey: Gentlemen Prefer Androids; Women Tempted By Apple

It should come as no surprise to anyone that collectively Android beats iOS, but Apple beats any ...more
Nikon's Flagship D4S HD-SLR is the Evolution of a Masterpiece, Reinforcing Nikon as the Choice of Pro Photographers and Multimedia Creators
The Nikon D4 is about to be supplanted by the new Nikon D4S. Proof that a high Megapixel co...more
Samsung's Next Generation Galaxy S5 Smartphone Goes On Sale April 11th
On Barcelona, Spain, February 24, 2014, Samsung Electronics unveiled its new Galaxy S5 ...more
Apple Updates OS X Mavericks 10.9.2, Mountain Lion, and Lion, Plus iOS 6.1.6 and 7.0.6
Apple has released fixes for the SSL bug that left OS X Mavericks 10.9.2, Mountain Lion, and Lion...more
Nikon Releases Beta Version Of Capture NX-D Photo Processing Software
Nikon is getting ready to replace its Capture NX 2 photo processing software and has released a b...more
You May Be Able To Attend This Free Premiere Screening Of 'COSMOS: A SPACETIME ODYSSEY'
On Tuesday, March 4, fans in 10 cities across the country will have the exclusive opportunity to ...more
Is The Official Announcement Of The Highly Anticipated Nikon D4S Coming Next On February 25?
Back in January, we heard teasers about the Next Generation top end Nikon D4S at CES 2014 and now...more
The Thirty Meter Telescope On Hawaii's Mauna Kea Volcano Takes A Step Closer To Fruition
The old adage says that Rome wasn't built in a day and the same can be said of the Canadian-d...more