Articles & Reviews
Kindle Voyage - Crisper Text, Buzzing Buttons, and More..
Kindle Voyage
by Ernest Lilley

Amazon's latest and greatist E-ink Kindle has sharper text, weighs less, and lights up better than the Paperwhite, but is it a must have upgrade? We took an extended look at the lightest resolution e-reader available and came away with mixed feelings aobut it.
Kobo Aura H2O - The First Premium Waterproof eReader



by Charles Mohapel


When I read the press release for the new Kobo Aura H2O in late August, I requested one for review. Having used the Kobo Wireless eReader (1st gen. and 2nd gen.), Kobo Touch, Kobo Glo, and color Kobo Vox (the latter very briefly), and reviewed the Kobo Wireless eReader (2nd gen.) Kobo Glo, Kobo Arc, and Kobo Aura HD E Ink eReader, I was eager to see how much the Aura H2O differed from the other Kobo ereaders and tablets.
Autodesk Entertainment Creation Suite Ultimate 2015
Autodesk Entertainment Creation Suite Ultimate 2015
by David Em

Autodesk's Entertainment Creation Suite Ultimate 2015 streamlines the company's flagship imaging tools for 3D artists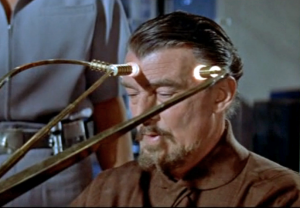 Smartphones Didn't Take Off Until 2009, Even Though the iPhone Came Out in 2007.
When Did Smartphones Get Smart?
by Ernest Lilley

IBM brought a touchscreen phone named Simon with more than phone functions to the market in 1994. Nokia produced the Nokia 9000, a clam-shell phone/PDA with a keyboard in 1996, which was, at the time, their best selling phone. But it wasn't until the 1997 that Nokia called the GS 88, the successor to the 9000 a smartphone, coining the term that would describe all phones with computing capabilities built in from then on. That's the official story, and it's factual, but I think it's off the mark.
A Bridge Camera For DSLR Fans
Sony DSCRX10/B Cybershot
by Ernest Lilley

Sony's 20.3 megapixel DSCRX10/B may be part of their Cybershot line, with an integrated lens and an electronic viewfinder, but it might just make serious photographers consider an all-in-one camera for all that it offers, including a DSLR feel in a semi-compact format.
MX Performance Mouse: Still Our Choice
Logitech Wireless Performance Mouse MX
by Ernest Lilley

Having pretty much worn out the clickers on my favorite mouse, a Logitech MX Performance mouse, I'd limped along for a few weeks on wired mice I had lying around that worked reasonably well, but eventually went and a new one. It's not quite the same as the mouse I reviewed in seven years ago, and it may take a day or two to get used to, but it's still a terrific mouse.
Autodesk And The Future Of Animation
Autodesk Entertainment Creation Suite 2014
by David Em

Autodesk's Entertainment Creation Suite 2014 features a wide array of tools that shine a light on the future of digital entertainment.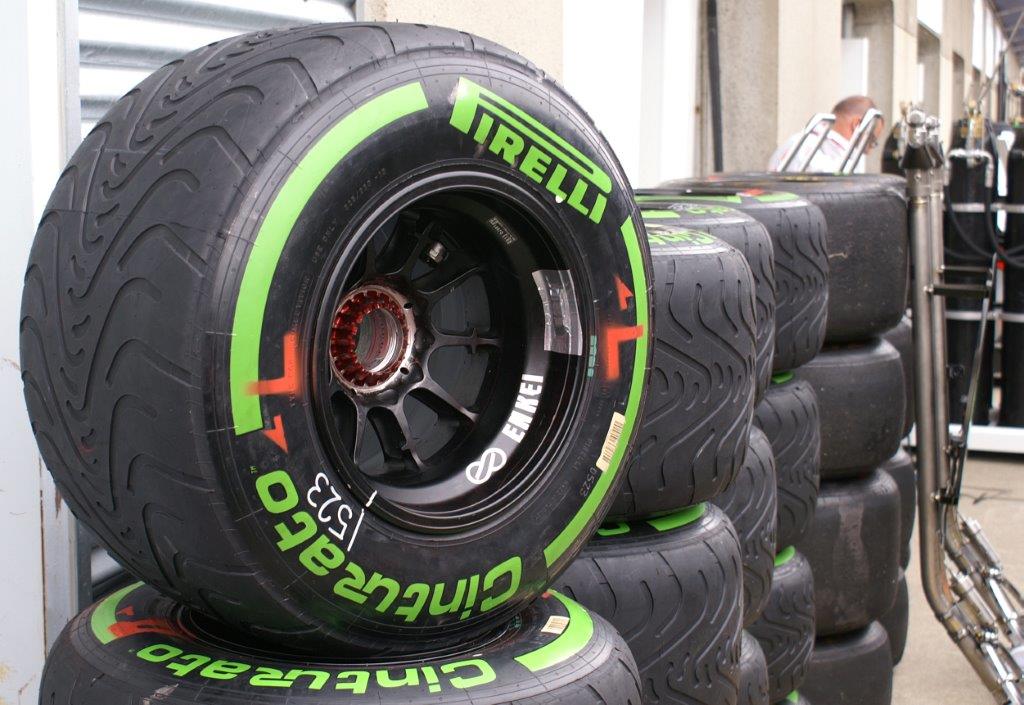 Fan-Friendly Formula 1 Open House At The 2013 Canadian Grand Prix Is Back
Open House At The 2013 Canadian Grand Prix
by Charles Mohapel
After a one year forced hiatus, Open House at the Canadian Grand Prix was back. Held on the Thursday morning of Grand Prix Week in Montreal, the track at Circuit Gilles Villeneuve was open to everyone, not just the people who bought the 3-day weekend passes which began at $126.00 for General Admission and Platform Wheelchair Accessible 41A.
Kobo's Newest eReader, The Aura HD Is Available In Espresso Brown, Ivory, and Onyx
The New Limited Edition Kobo Aura HD eReader
by Charles Mohapel
Having used the original Kobo eReader, second generation Kobo Wireless eReader, Kobo Touch, Kobo Glo, and Kobo Arc, I was eager to my hands on their newest model, the limited-edition Kobo Aura HD E Ink eReader, and see how it matched up against the previous models.
Let The SLAPPA HardBody PRO Headphone Case Protect Your Favorite High End Headphones
SLAPPA HardBody PRO Headphone Case (SL-HP-07)
by Charles Mohapel

How many of us have broken our favorite headphones or damaged the cable connection by carrying the headphones unprotected in our backpacks, duffle bags, or messenger bags? Your best bet for protecting your headphones is not a soft nylon bag, but ideally speaking, a custom case that comes with them. But if they came with the aforementioned soft nylon bag, or worse, no protection at all, then your best choice is to purchase the appropriately sized and shaped hard case.
HTC One Sprints Onto The Scene
HTC One: 4.7-inch Super LCD 3, Quad Core 1.7ghz
by Ernest Lilley
Sprint just announced the online availability of the much anticipated HTC One, HTC's new Android...cont
Take Your Show On The Road With Epson's 1761W 3 LCD Projector
Epson PowerLite 1761W Projector
by David Em

Back in the nasty old days of the late Twentieth Century, mobile presentations required lugging ...cont
A Simple Carousel Slider in JQuery
bxSlider - A Simple and Versitile JQuery Content Slider and Carousel
by Ernest Lilley
I've been looking for a simple carousel for images to use with TechRevu and some other publicati...cont
Why The Kobo Arc Tablet Is A Tablet To Be Reckoned With
Kobo Arc 16GB Tablet (Black)
by Charles Mohapel
The Kobo Arc is the second color tablet from Kobo, the first color tablet being the Vox. Both come ...cont
Plantronics Audio 478 Stereo USB Headset (Audio 478)

by Ernest Lilley
The .Audio 478 scores high marks for both comfort and audio quality whether you're Skypeing away...cont
Plantronics Audio 648 Stereo USB Headset
Plantronics Audio 648 Stereo USB Headset
by Ernest Lilley
If you're looking for an inexpensive behind the ears headset, this one offers simple controls an...cont
Certifications: CompTIA Security+
Certifications: CompTIA Security+
by Ernest Lilley
IT Security certifications are often the next step tech's take after getting their basic hardwar...cont
Lenovo U310 13.3-Inch Ultrabook (Graphite Grey)

by Daniel P. Dern
Lenovo IdeaPad U310 combines performance, style and portability in an "Entertainment-oriented" ultra...cont
Are You Ready For Some Super Bowl Ads?
Super Bowl 2013 Ads: Tech, Sex, and Selling Sure...But Nothing Beats An Astronaut. Ever.
by Ernest Lilley
Maybe football isn't our fandom of choice, but we love the Super Bowl anyway. For us, the suspen...cont
Windows 8: Time To Upgrade
Windows 8: Time To Upgrade
by Ernest Lilley
As of the end of this month, the $39.99 upgrade for Windows 8 Pro goes away. If you're running a...cont
3D Printing Comes To The Catwalk In Paris Fashion Show
Stratasys and Materialise Prototype The Future of Fashion
by Ernest Lilley
The future won't really arrive until you can step into a new 3D printed outfit made to whatever ...cont
Deep Space Industries Plans To Mine Asteroids With Robot Ships
Deep Space Industries Robot Miner Fleet Launches in 2015
by
Starting in 2015, Deep Space Industries is planning on launching robotic mining spacecraft to grappl...cont
Audi Takes A4s and iPads to the Track - For Slot Cars
Audi quattro Experience: iPads, 4WD Slot Cars, and a Custom Track
by Ernest Lilley
There was a time when slot car tracks could be found in every hobby shop across the USA. For many, i...cont
CES 2013: The Dern Report
CES 2013: The Dern Report
by Daniel P. Dern

There were, as always, thousands (or more) of new/newish products at this year's (2013) Consu...cont
CES 2013 ShowStoppers: Press and Gadgets at the Wynn
CES 2013 Showstoppers
by Ernest Lilley
ShowStoppers closes out the first full day of CES 2013 over at the Wynn. We'll be back with phot...cont
CES 2013 Starts With a Pepcom Tailgate Party
Pepcom Digital Experience @ CES2013
by Ernest Lilley
The Pepcom team always bring together a mind-boggling array of cutting edge tech companies in a pres...cont
Kobo's New Glo Sheds Some Light On Your eReading
Kobo Glo eReader
by Charles Mohapel

While the various Amazon Kindles and Nooks from Barnes & Noble dominate the American market, ...cont
Panasonic's LX7: Shoots Eyes Wide Open With f1.4 Leica Lens
Panasonic LUMIX DMC-LX7K 10.1 MP Digital Camera with 7.5x Intelligent zoom and 3.0-inch LCD - Black
by Ernest Lilley
There are a lot of things to like about this advanced single lens digital...which we can't bring...cont
We Welcome Our Future Robot Insect Masters
TechJect Dragonfly Project
by Ernest Lilley
Forget robot planes, helicopters, and birds. The future of flying robots is hovering silently on dra...cont
HP Canada's Pre-CES 2013 Product Showcase In Toronto
HP Pre-CES 2013 Product Showcase
by Charles Mohapel
On Wednesday December 12, 2012, I and other members of Canada's high tech media got an early pee...cont
Tech News/Leads
Best Buy Canada Closing All Its Future Shop Locations; Half To Be Rebranded As Best Buy Canada Stores Future Shop Stores Closed Across Canada, Some To Become Best Buy

Future Shop opened its first store in Vancouver, British Columbia in 1982 and by 1990, it had bec...more
Volvo Teams Up With Their Ad Agency To Enhance Safety For Cyclists at Night Volvo and Grey London Invent an Invisible Paint That Lights Up Cyclists at Night

Volvo has a well-earned reputation for safety and this time around they have teamed up with Grey ...more
The BOD From BodyBrew Uses Their Patented Cold Brew Infusion Technology To Produce Tastier, Healthier Coffee BOD The Heart, Stomach, and Smile Friendly Coffee System

For many people, their day doesn't get off to a good start without a cup or two of coffee.&nb...more
Japan Aerospace Exploration Agency Scientists Validate Nikola Tesla's Work Japanese Scientists Successfully Transmit Electricity Through The Air

In 1900, Nikola Tesla was granted patents for a "system of transmitting electrical energy" and 11...more
Kensington Introduces Two New USB Mobile Chargers For Apple iPhones and iPads, And Samsung Galaxy Tab, Galaxy S5, S4 Smartphones and Tablets Kensington Powers Work on the Go with New USB Mobile Chargers

Whether you're a frequent business traveler or an occasional flyer heading off to a well-earn...more
FAA Gives Amazon Clearance To Begin Testing Its Unmanned Aerial Vehicles (UAVs) FAA Clears Amazon Drones For (Experimental) Takeoff

Even though Amazon doesn't foresee its Prime Air drones delivering any packages for several y...more
Surprise, Surprise! China Finally Admits To The Existence Of Cyber Warfare Units China Reveals Existence Of Cyber Warfare Hacking Teams

It's still 12 days until April Fools Day and China has pulled off a real stealth shocker on t...more
Stop Tweeting What You Had For Lunch And Apply Those OpenSSL Patches Right Now You Need To Apply The OpenSSL Patches Today, Not Tomorrow

If you thought that you had heard the last of the FREAK security bug that allows attackers to con...more
Rolleiflex Announces Contents Of Its Factory To Be Auctioned Beginning April 20th, 2015 Rolleiflex Factory To Be Liquidated At Auction: Here's A Look Inside

Film aficionados shed a tear with the news that DHW Fototechnik, the German company behind Rollei...more
Microsoft To Launch Windows 10 In Summer 2015, Offering Free Upgrades Even For Owners Of Pirated Copies Windows 10 To Launch 'This Summer' With Free Upgrades Even For Pirated Copies

If you follow the news about Microsoft Windows, you that know in order to avoid consumer confusio...more
Think Tank Photo Will Release One New Backpack, Two New Shoulder Bags, And One New CF/SD + Battery Wallet In April 2015 Our New Compact Urban Approach Mirrorless System Shoulder Bags Include Room for A Tablet

You'll have to wait until April for the four newest products from Think Tank Photo to become ...more
Most Powerful Solar Storm Since Fall Of 2013 Could Turn Skies Green For St. Patrick's Day Solar Storm Could Dye Skies Green For St. Patrick's Day

On Sunday March 17, 2015, two giant clouds of charged particles called Coronal Mass Ejections (CM...more
Disney's Magicband Is Your Key To The Magic Kingdom -- And Its Background Is Shrouded In Secrecy Disney's $1 Billion Bet on a Magical Wristband

Disney has always shrouded its creative process in secrecy for both str...more
Apple Announces Apple Watch Sport, Apple Watch, and Apple Watch Edition, Available on April 24 Apple Watch Available in Nine Countries on April 24

When Apple introduced its line of Apple Watches on March 9, 2015, people in Australia, Canada, Ch...more
Apple's New MacBook Packs A Lot Into A Form That Is Smaller And Lighter Yet Apple Unveils All-New MacBook

Once again, Apple introduced a new laptop worth coveting. The new MacBook has a 12-inch Ret...more
Apple Updates 13-inch MacBook Pro with Retina display with the all-new Force Touch trackpad and Updates 11-inch and 13-inch MacBook Air
On March 9, 2015, Apple performed a major update of the 13-inch MacBook Pro with Retina display w...more
What Do You Mean, SSDs Are Obsolete From An Architectural Standpoint?
We all know how Solid State Drives (SSDs) have certain advantages over the older spinning hard dr...more
Samsung's New Galaxy S6 And Galaxy S6 Edge Look A Lot Like Apple's iPhone 6
If you were a big fan of the Samsung Galaxy S5 distinctive plastic body, you may not like the loo...more
BlackBerry Leap -- Security and Privacy in a Modern and Powerful Design Package
On March 3, 2015 at the Mobile World Congress 2015 in Barcelona, Spain, BlackBerry introduced the...more
BlackBerry Outlines Vision to Bring Unmatched Productivity and Security Software and Services to All Mobile Devices with BlackBerry Experience
BlackBerry has taken the unusual step of of offering its best-in-class mobile security, productiv...more
Computers Running Windows Server 2003, Vista, Server 2008, Windows 7, Windows 8 and 8.1, Server 2012, and Windows RT Vulnerable To FREAK SSL Flaw
When word came out that anyone with a Mac, iPhone, iPod, or iPad, or ...more
BlackBerry And Google Team Up To Improve Mobile Security And User Experience
BlackBerry's strength has always been in the realm of enterprise secu...more